We offer unique services specializing in concrete iron and reinforcement, from the procurement of high quality iron, fabrication and installation of reinforcement; processing of concrete iron according to the design and request of the client; reinforcement of necessary elements.
On our highly sophisticated and customized machines we do cutting and bending of concrete iron according to the design. We adapt the machine for the production of standard and special forks, nets and spacers.
We process concrete iron profiles fi8 to fi36.
All products are packaged and labeled in a way to ensure easy delivery and product identification, thus speeding up the procurement and delivery process. The quality of iron that we procure from the EU, with professional processing and storage, ensures the safety of the products themselves and their strength and unchanged shape until final use and installation.
The quality of materials, expertise and state-of-the-art technology guarantee a safe and reliable partner in all projects, which we have ensured with our attitude towards working with major construction partners in Croatia and Austria. We have proven the precise production, delivery on time and professional approach to work through a number of projects, and gained a number of partners and references.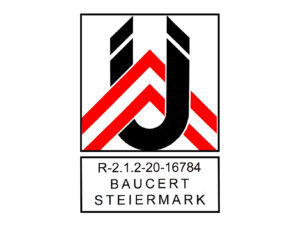 Our company is certified by the Austrian certification body for construction products – BauCert Steiermark, with the ÖA Certificate of Conformity, recognized in the EU for the CE mark of construction products.
The ÖA building materials list is issued by the Austrian Institute of Building Technology (OIB) as a regulation, and the certificate is proof of usability required in Austria for construction products.